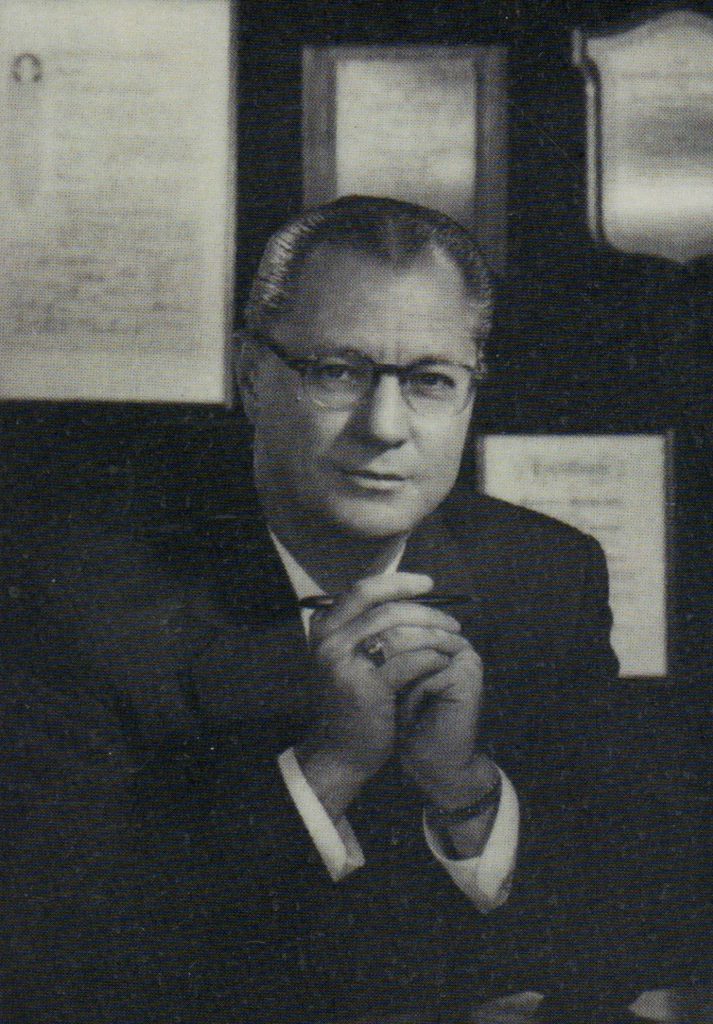 "There is always a better way", the subject of a widely acclaimed message he gave and published in 1951, expresses his basic philosophy which guided the life of T. Kline Hamilton. He was born on his father's dairy farm in 1904 and when he died at age 75, he left "better ways" of giving, doing, and being in business, civic and religious organizations at the local, state, and international levels. At age 6 he dipped raw milk from a milk can into a customer's pitcher. At 19 he started his own dairy, Independent Dairy, later named Diamond Milk Products. Always innovative and sensitive to customer convenience, he initiated early morning "silent" delivery by putting rubber tires on the wagons and rubber shoes on the horses. Independent Dairy was the first company to convert to 100% motorized vehicles and introduced daylight delivery. Kline's interest in nutrition education led him to founding and serving as the first President of the Columbus Milk Council and becoming a trustee of the National Dairy Council. He co-founded the Dairy Products Research Foundation of The Ohio State University and served as an advisor to the Department of Dairy Technology. In 1933, during the depression, he was appointed the first and only Ohio Milk Commissioner. Recognized nationally and internationally for his innovations, marketing and communication skills, he became the President of the Milk Industry Foundation and International Association of Milk Dealers.
He was a delegate to two White House Conferences and was on advisory committees for the Secretary of Agriculture under Presidents Roosevelt, Truman, Eisenhower and Johnson. Mr. Hamilton was a United States delegate to the International Dairy Congress in the Netherlands in 1953 and in Rome in 1956 where his speech was translated into five languages.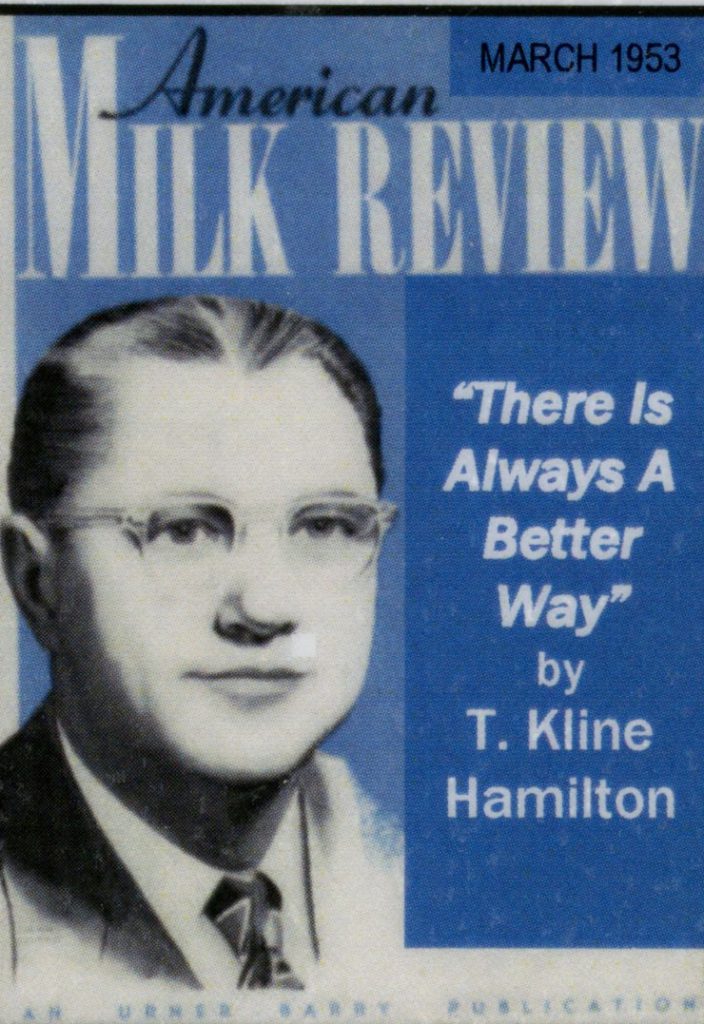 His message about progress and the inquiring mind inspired many. "There is Always a Better Way. Remember that the hardest part of success is to keep on succeeding. There is no ceiling on quality, productivity or our response for the common good." Elocution classes as a young boy helpedKline develop his skills as a motivational speaker which he used in business, community, church and his travel lectures (visited 90 countries). He included humorous stories, which emphasized his points. He would begin with: "That reminds me of a story."
During World War I, as a Boy Scout, he sold the most War Bond stamps in Central Ohio and during World War II was a leader in War Bond Drives. His compilation of a summary nutrition chart, during WWII, "Make America Strong by Making Americans Stronger" had wide national distribution.
In civic affairs, he had many roles in over two dozen organizations including President of Mid-Ohio Health Planning and Columbus Hospital Federation as well as Trustee of Children's and Riverside Hospitals. He was a founding trustee of the Development Committee of Greater Columbus and President of United Way. He was a charter member of Bexley United Methodist Church where he served as Board of Trustees Chairman and leader of numerous fundraising campaigns. He was President of the Methodist Union and served in leadership roles in the Metropolitan Council of Churches and was active in founding the Methodist Theological School in Ohio. His speech, "What is my fair share?", inspired contributions for fundraising campaigns, was published by the National Council of Churches.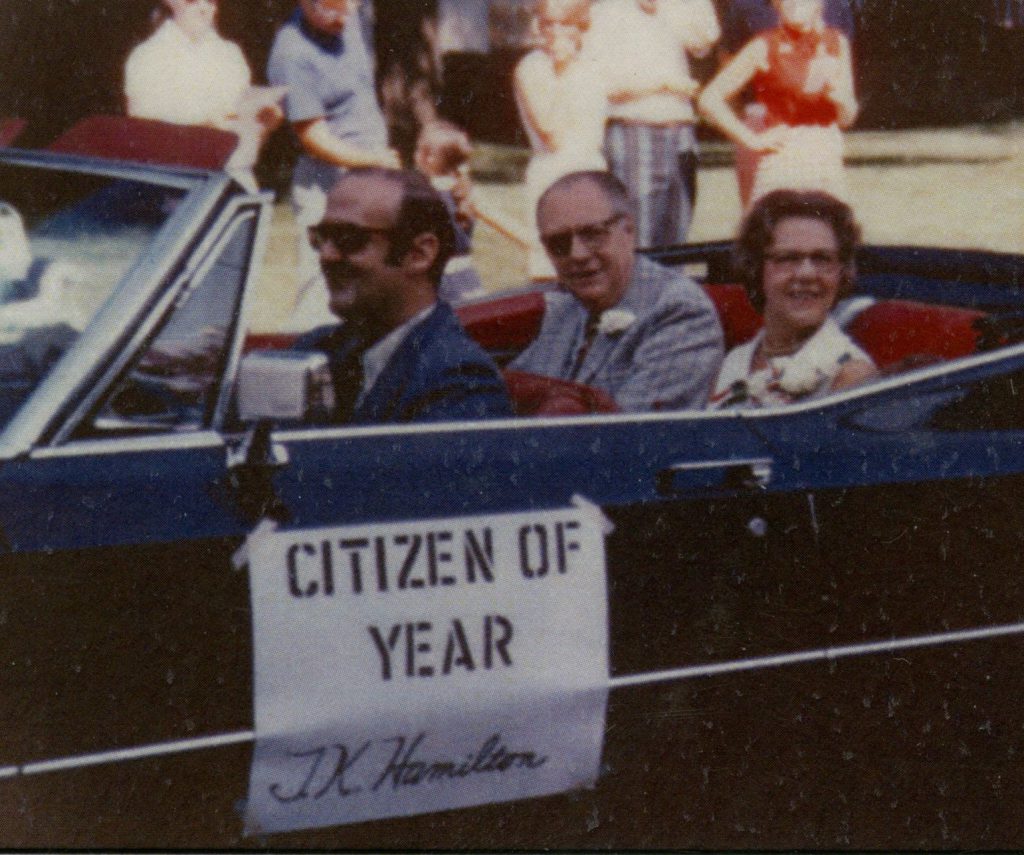 Mr. Hamilton received many honors including Temple Israel's Outstanding Example of Human Brotherhood, an honorary Doctor of Law degree from Capital University as a "selfless leader in community and church" and The Ohio State University Centennial Achievement Award. At Cornell University, on behalf of 25 Universities, he received the American Dairy Service Association's Distinguished Service Award.
Although Kline brushed elbows with a Queen, movie stars and Presidents, he never lost his humility, nor did he lose his concern and support for his family, friends and employees. He would mingle with his employees congratulating them on a new baby, visit them in the hospital and write personal notes about their good work.
Kline's lifestyle was simple and modest. He sometimes wore shoes with holes in them which embarrassed his wife, Vivian. Material things did not mean much to him. He valued his time working for causes where he could help. His philosophy, "The more I make, the more I can give away".
Research and text by Edie Mae Herrel and Nancy Beck
Photos from the Edie Mae Herrel collection
If you have information to add to this topic, please let us know.
All comments are reviewed before posting.