His life and teaching mirrored spiritual and ethical values and inspired a love for thinking, learning and helping others.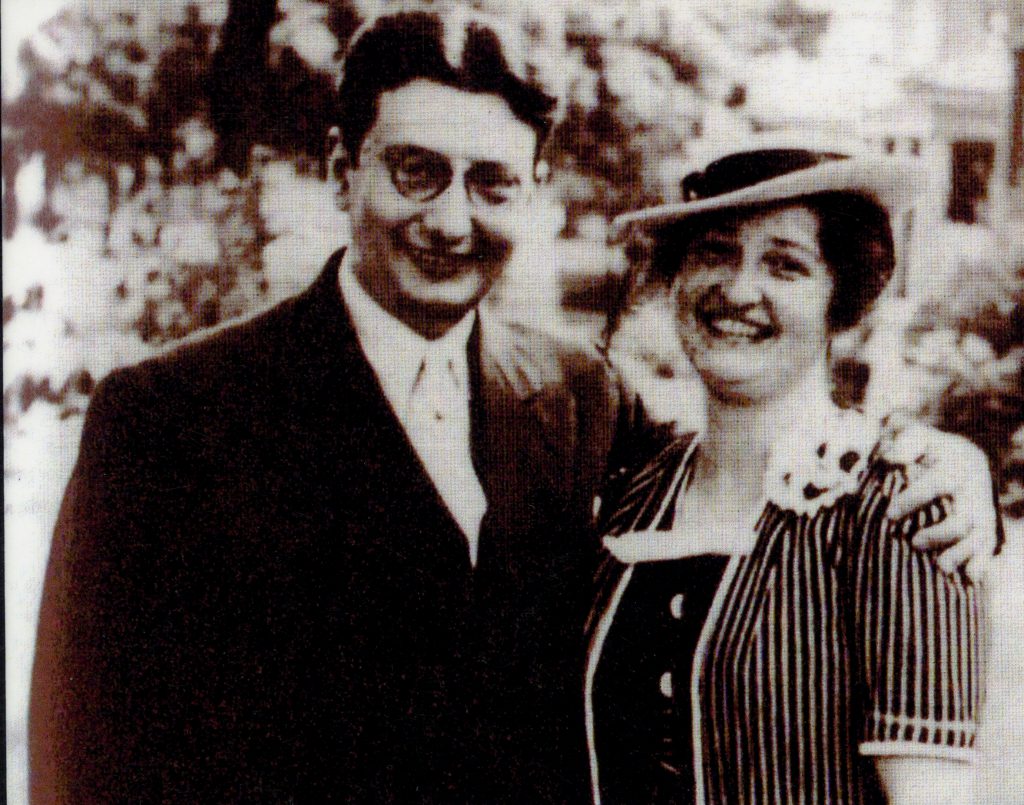 Jerome Folkman, born September 25, 1907 in Cleveland, OH, was the first generation of his family to be born in America. His father, Ben, immigrated from Austria and his mother, Rose (Rochel) Tronstein Folkman, from Hungary. Jerome graduated from high school in 1925 and entered the Hebrew Union College in Cincinnati. The first day of school he met his future wife, Bessie Schomer, who was attending the University of Cincinnati.
Jerome and Bessie were the first students married in the Chapel of the Hebrew Union College. At their marriage, in 1930, they invited the whole student body, faculty, friends, and relatives.
"… I was aware that many rabbis had difficulties with their wives. …We figured out that the cause of it was that they didn't get married until after ordination. …she was dating a young man and she married a rabbi, and immediately she had 500 people competing with her for his attention. … We decided that we would get married in my senior year. That would give us a year as Mr. and Mrs., so we could get used to each other. …then we would be Rabbi and Mrs. … We'd get used to a congregation at the same time." – Rabbi Folkman
Rabbi Folkman received a bachelor's degree from the University of Cincinnati, as well as a Bachelor of Hebrew Letters and was ordained from the Hebrew Union College in 1928. He earned a master's degree from the University of Michigan in 1936 and a Ph.D. from The Ohio State University in 1954. He also received an honorary degree from Hebrew Union College – JIR in 1957.
In 1947, Folkman became the rabbi at Temple Israel, the oldest Jewish congregation in Columbus, having been founded as early as 1846. Here he stayed until his retirement, becoming the synagogue's longest-serving rabbi.
He taught Old Testament classes at Bexley Methodist Church. He also instituted the "Franklin County's Outstanding Example of Human Brotherhood" Award to leaders of any faith, which helped build respect between religious groups. He also served on various health and humanitarian projects in the greater community. Congregant Steve Nacht observed, "He helped the Jewish community become more integrated into the general community. In those days, there was a a fair amount of anti-Semitism."
In 1963 Folkman became an Adjunct Professor in The Ohio State University Sociology Department. For the next few decades, he taught at many local colleges, including The Ohio State University, Capital University and the Pontifical College Josephinum. He also counseled many people and couples both in his capacity as a rabbi and a sociologist.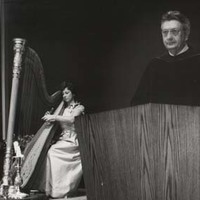 Awarded several times for his contributions to the Columbus and Ohio communities, as well as to Judaism in general, Rabbi Folkman received the Governor's Award from the State of Ohio in 1968. He was honored with the Humanitarian Award by the Orthodox Jewish Community of Columbus in recognition of his service in all areas of his life's work. The awards he received throughout his life were numerous.
Folkman wrote several books and countless articles during his career. Cup of Life and Design for Jewish Living were both written in 1955. Concerned throughout his life about marriage and the promotion of healthy young family life, Folkman wrote Marriage: An Interfaith Guide for all Young Couples (1969) and Marriage Has Many Faces (1970).
In 2004, Temple Israel dedicated its remodeled chapel in memory of Rabbi Jerome Folkman. One architectural element of the chapel fits with Folkman's constant message that, "the state of the world is up to its people: an unfinished stone." Temple Israel interim rabbi, Barnett Brickner, remarked, "It reminds us of our history and our continuing responsibility for the future. In Pirkei Avot1 2:15, Rabbi Arfon would say, 'It's not up to us to finish the work, but neither are we free to avoid it.' Although Rabbi Jerome Folkman is no longer with us, the work he started has been placed into all of our hands to pass to succeeding generations."
Folkman was active in the Central Conference of American Rabbis and other Jewish organizations along with scholarly, ecumenical, and political groups. He served as a civilian chaplain for the United States Army Air Corps Weather School in 1943. He was active in the affairs of his alma mater and was on the HUC-JIR Board of Governors, 1952-1956, and the UAHC Board of Trustees, 1960-1964.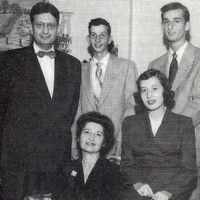 The Folkmans had three children: M Judah2, David Hillel, and Joy Folkman Moss. Throughout their lives, Jerome and Bessie worked closely together. David Folkman, their son related, "They looked at the rabbinate that way. Growing up as Folkman children was fun. Both parents encouraged us to be independent actors and thinkers and take responsibility early. They always emphasized spiritual and ethical values. Underneath all this was a high degree of respect for kids' ways of being intellectually curious. …Underlying everything was the theme of love for learning. We had books all over the house. The basic message was that we're here to enjoy life and contribute to the world, and make a difference by helping other people."
That was exactly the message Rabbi Folkman lived and what he inspired in others:
"Think… learn… enjoy life… contribute to the world… make a difference by helping other people."
Research and text by Edie Mae Herrel and Nancy Beck
Photos from the Edie Mae Herrel collection
1Pirke Avot translates to English as "Chapters of the Fathers". It is a compilation of the ethical teachings and maxims of Rabbinic Jewish Tradition.
2See article at Dr. Judah Folkman – Renowned Surgeon
If you have information to add to this topic, please let us know.
All comments are reviewed before posting.