Laurel Lea Schaefer: An Interview
"The community one is raised in becomes more than a memory – it becomes your legacy; it becomes a part of who you are. My experience in Bexley was profound."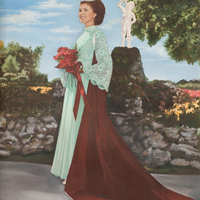 Laurel Lea Schaefer graduated from Ohio University in June 1971, was selected Miss Ohio in July 1971 and two months later was crowned Miss America 1972. She credits her family, her faith, and the Bexley community as being her life-long support system.
On her maternal side, she descends from generations of Dutch Reformed ministers – some of whom founded Holland, Michigan and also Hope College. Her paternal ancestors came from Germany around the time of the U.S. Civil War.
Laurel's parents moved to Toledo, Ohio from New York City after their 1938 marriage. Her father, Charles Joseph, spent 1942-1945 in the U.S. Navy, with most of those years on PT boats in the Solomon Islands area.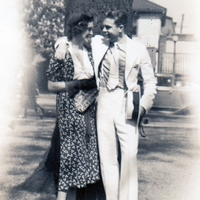 Following World War II, a job opportunity in Columbus arose so he and Laurel's mother, Eleanor Hoffman Schaefer, chose to live in Bexley, based on the schools and the beauty of the area – all the trees. Laurel formed life-long friendships with classmates she first met in Miss Barbara's kindergarten class.
Her fourth grade teacher, Carolyn Retzloff, helped Laurel during a difficult time in her life – the passing of her father.
"When the rug is pulled out from underneath you, what are the tools we can use to regroup emotionally and physically?"
Laurel learned about being resilient, to have faith, and to lean on those closest to her.
Her high school theater teacher, James Eliopoulos, encouraged her to try for a Fine Arts Scholarship at Ohio University. She spent hours auditioning in all aspects of theater; from set building to improvisation.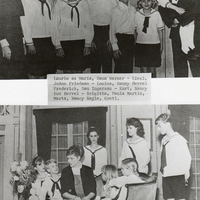 The Columbus Junior Theater of the Arts gave her a varied theater background plus the confidence to perform well; consequently she received the scholarship. Laurel was the first Miss America to be a college graduate and to set a mission during her reign. She spotlighted those military who were POW or MIA by wearing a pewter bracelet with an engraved name.
Recognition of the military has been a long time devotion of Laurel's, beginning with Angel Flight at Ohio University to recently working at Camp Lejeune, NC with Marines and Sailors diagnosed with Traumatic Brain Injury by helping them to devise strategies to cope with their challenges.
Starring as Marian the Librarian in the Kenley Players production of The Music Man began Laurel's extensive and varied professional career.
She recently married Michael Bozoukoff, whom she met at Ohio University. In closing, Laurel shares these words:
"Be with people who lift you up."
Research and text by Edie Mae Herrel and Nancy Beck
Photos from the Edie Mae Herrel collection
Originally published in Historical Herald, Fall 2015
If you have information to add to this topic, please let us know.
All comments are reviewed before posting.