Hilmar Gerhard Grimm was born in a parsonage in Ft. Jennings, OH to Henry Frederick Grimm, a Lutheran Pastor, and Ella Lepien Grimm. When his father accepted a call to Orange Grove, TX, Hilmar was a high school sophomore. The family discovered that the local Texas high school did not go through to the 12th grade, so the decision was made to Hilmar, age 14, back to OH and to Capital Academy. The academy, a part of Capital University, was a boys' prep school that existed from the late 1880s to the early 1930s. Hilmar's brother had just graduated from Capital and was entering the theological seminary at the time Hilmar came to Bexley. This gave him support and a 'person from home'.
New students on campus endured the practice of hazing which partly took place on the 4th floor of Lehman Hall. This left a painful impression on Hilmar, so much so that he was not eager to return to that building's top floor. Early in Capital's history, this area of Lehman Hall was used for worship services.
Hilmar graduated from Texas Lutheran Academy in 1929, where he was the quarterback on the football team, captain of the basketball team and president of his senior class. The hazing experiences were just a memory when he returned to Capital where, in 1933, he received his A.B. Degree. He went on to earn both a Master's (1935) and Ph.D. Degree (1948) from the Ohio State University.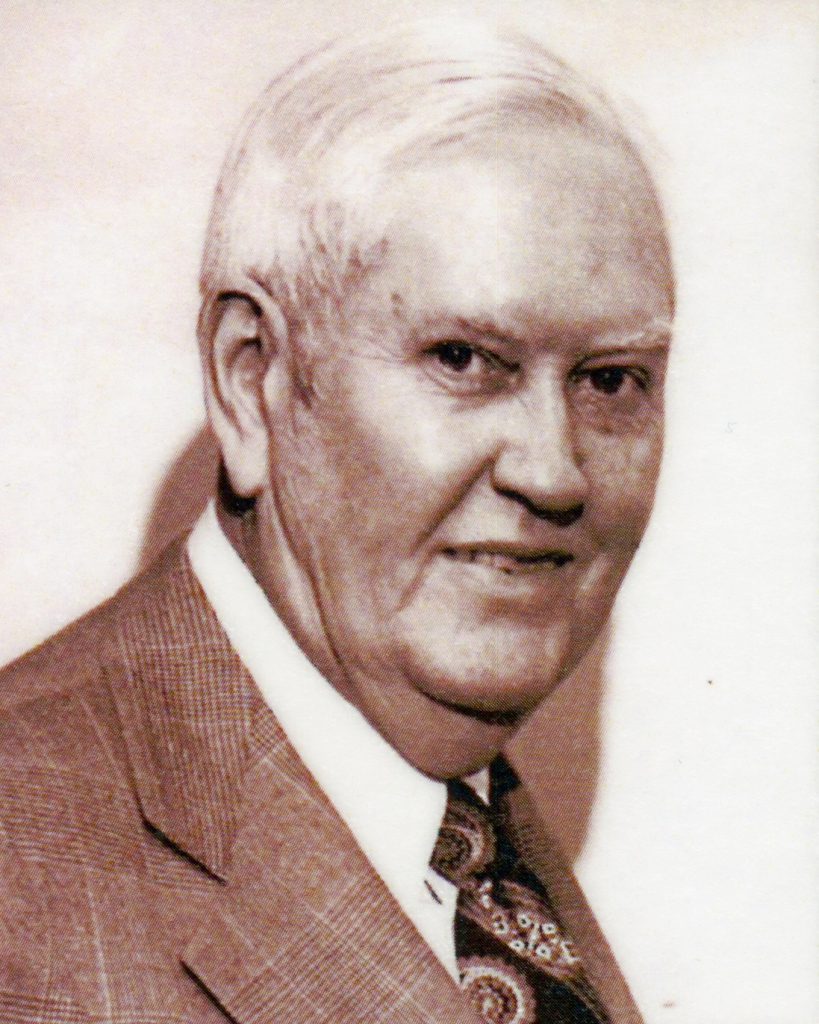 In 1936, Hilmar and Martha Dorst, a graduate of the Ohio State University, were married. Their son, Richard William, was born in 1940 and their second son, Frederick Allen, was born in 1948.
When Hilmar graduated from Capital University, jobs were difficult to find due to the Great Depression. He felt fortunate to find a job even though it meant moving to Nebraska where he served as Dean at Hebron Junior College from 1936-1937. At the same time, his brother Harold was teaching at Capital University and in 1937 accepted as associate professorship at the Ohio State University. When Hilmar learned of this, he applied for his brother's soon-to-be-available position at Capital and was hired. The brothers liked to tell the story that Hilmar moved in the office as Harold was moving out and the name on the door didn't need to be changed.
Dr. Grimm was chairman of the History Department for 31 years. He was the first to receive the Praestantia Award for excellence in teaching in 1960. Hilmar taught evening classes at the Lancaster Branch of Ohio University (1959-1967); had his own television show, "University Hall", which aired on WBNS-TV; and officiated at both high school and college football games from 1948-1960.
His teaching career at Capital was put on hold during the Second World War, at which time he served first as a Communications Officer, then a navigator, Executive Officer, and Commander of the Ship LST (Landing Ship Tank) 1122, achieving the rank of Lieutenant Commander. He participated in the Philippine Liberation and the Battle of Okinawa. At the latter, his ship delivered tanks, equipment and Marines to the battle. In April 1945, at the death of President Franklin D. Roosevelt, Hilmar wrote and conducted a memorial service on LST 1122 that was so moving it was incorporated into the U.S. Navy Historical Archives in Washington, DC. After the war, he continued with the Naval Reserve, retiring after 28 years of service.
During most of his adult life, Hilmar sang in church choirs and taught Sunday School. Dr. Grimm served as Chairman of both Grace Lutheran and Christ Lutheran Congregations, authoring a book detailing the history of Christ Lutheran Church (published in 1978). He also contributed to "These Hundred Years", published by Capital University, 1950, which gives the history of the school from 1850-1950. He was a member of Phi Alpha Theta, a national honorary history fraternity and was president of the Bexley Historical Society from 1978 to 1981.
Research and text by Edie Mae Herrel and Nancy Beck
Photos from the Edie Mae Herrel collection
If you have information to add to this topic, please let us know.
All comments are reviewed before posting.