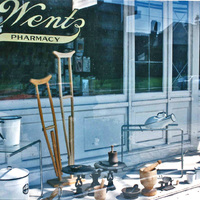 By the early 1900's, Capital University and Christ Lutheran Church began to attract a sizable number of people around the intersection of Drexel Avenue and Main Street. Families began to have suburban homes on platted lots on Parkview, College, Pleasant Ridge, and Drexel.
Two double-store buildings were occupied in 1912. The building on the northeast corner opposite the old Christ Lutheran Church at Drexel and Main housed Stukey's Drugs in the western half and Klingbeil Grocery Store in the eastern.
The Village of Bexley, founded in 1908, exploded during the twenties, going from slightly over 1,300 people to over 7,000 in 1930.1 Roy Wentz Sr. bought the drugstore in 1925 with impressive plans for the future.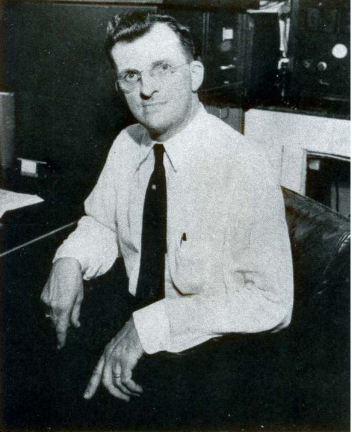 In 1933, he pioneered what was thought to be the first refrigerator made by Wentz manager, Ralph Sears. "Everybody – GE, Whirlpool, Kelvinator – everybody came in and took a look at this," reported William Hays, who first worked there part-time in the mid-thirties as a delivery boy and later as a pharmacist.2 (Remember that most of us at that time still had iceboxes to keep our food cold.)
It was about then that Wentz added the eastern half of the building to his store, putting in the famous soda fountain, booths along the front windows, with a few tables included. Roy Wentz Jr. was quoted saying, "That type of drugstore-counter, Norman Rockwell-painting romance, is probably the reason Wentz Pharmacy has a nostalgic place in the hearts of many people."3 There you could buy a sandwich, canned soup, or salad.
Those there mostly to socialize with their friends might simply have a five-cent Coke or a twenty-five cent milk shake or chocolate soda made with vanilla ice cream, chocolate syrup and soda water. The latter was my favorite, as an elementary school kid dropping in for a treat during the late '30's with my mom and dad. Whether it was a bite to eat, a prescription, or a quart of ice-cream, Dad would often have a short chat with Roy, as so many others did.
The drugstore became a popular hangout for Capital University students, as well as the Bexley senior high crowd.
A 1984 article in The Columbus Dispatch pointed out that there were just two soda fountains left in Columbus-area drugstores. Needless to mention, one was Wentz Pharmacy.4
In 1938, Eli-Lilly Pharmaceuticals named Wentz Pharmacy the finest neighborhood drugstore in the United States. In what would be called "its heyday," as Hays stated, "The pharmacy had five motorcycles – each equipped with sidecars and dry ice to make more than 250 deliveries, each day, to the homes, doctors' offices, and hospitals in the area."5
For sixty-four years, Wentz Pharmacy was a Bexley icon, as shown by having tied for second place with Capital University in the Historical Building category in the Bexley News readership poll. The members of the Bexley High School Class of 1938 were reported in a 1989 article in The Columbus Dispatch to have visited the drugstore the previous year to see if their initials scratched in the front windows, many years before, were still there.6
Following the auction on May 6, 1989, Athena Travel Services, a group of Bexley businessmen, purchased the building.7 As a reminder of Wentz's, the Bexley Planning Commission allowed Graeters, which opened on the same sight on April 1, 1991, to keep the same-shaped sign, though it no longer fit the city sign codes.
Adapted from article By Edward L. Hamblin
Bexley Historical Society President, 1997-2002
Originally published in Historical Herald, June 2001
If you have information to add to this topic, please let us know.
All comments are reviewed before posting.
1 Fourteenth Census of the United States: 1920-Bexley Village; Fifteenth Census of the United States: 1930-Bexley Village.
2 Eastside Messenger, May 8, 1989, Vol.XV, No.16, p.1.
3 Ibid., p.2.
4 The Columbus Dispatch, Monday, August 27, 1984, B Section, P.1. "Saying Goodbye to an Old Friend," by Jill Riepenhoff.
5 Bexley News, December 28, 1988, "Local Pharmacy Passes Test of Time," by Jay Elhard.
6 The Columbus Dispatch, Tuesday, May 2, 1989, B Section, p.1. "Only Memories will remain of Wentz Drugstore," by Jill Riepenhoff.
7 Ibid.