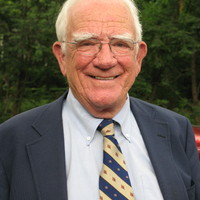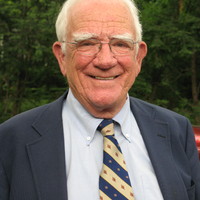 Perhaps no family is as synonymous with Bexley as the Jeffreys. On February 13, 2016, the community lost a prominent life-long resident when Tad Jeffrey passed away. Born on June 23, 1929, Tad attended Bexley's Cassingham Elementary school and graduated in 1947 from Columbus Academy.
After graduating from Williams College, earning his MBA from Harvard Business School, and serving as a lieutenant in the U.S. Navy, during the Korean War, Tad and his beloved wife, Nancy Kittredge Jeffrey returned to Columbus to join the family business, Jeffrey Manufacturing Company, of which he eventually became President. Later, the Jeffrey Company became a private investment company, from which he retired in 2000.
Tad and Nancy raised their four children in Bexley, where members of the Jeffrey family have lived for over 110 years.
The Jeffrey Mansion, one of the hubs of the town, was built in 1903-1905 by Tad's grandfather, Robert Hutchins Jeffrey, who was instrumental in founding Bexley in 1908. The family donated the home, known as Kelvedon, and its 34 acres of surrounding parkland, to Bexley in 1941.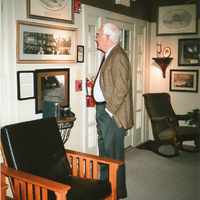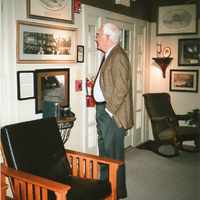 The Bexley Historical Society, located on this land, benefited from Tad's interest in history. In the late 1800's, on what is now Wolfe Park, a farmer discovered artifacts from the Adena people who lived along Alum Creek as far back as 1 AD.
The Ohio History Connection, held the items until the Bexley Historical Society could provide a secure display area. Tad and Nancy Jeffrey, along with Jill Jeffrey Kingsley and Joseph A. Jeffrey, Jr., funded the construction of the display so that visitors may view the Adena artifacts.
Tad Jeffrey worked to improve his community. In Bexley, Tad participated in a group that built and operated the Bexley pool. His passion for education called him to serve on the boards of Capital University, Columbus Academy, and Columbus School for Girls (CSG).
A recent, generous donation by the Jeffrey's helped fund new athletic and art centers at CSG. Tad also served on the Board of Directors of the Bexley Community Foundation. He will be missed, but Tad's involvement will continue to shape many of the things that make Bexley great.
Originally published in Historical Herald, Spring 2016
Research and text by Edie Mae Herrel and Nancy Beck
Photos from the Edie Mae Herrel collection
This individual is featured in the Cottage Museum's Victorian Parlor.
If you have information to add to this topic, please let us know.
All comments are reviewed before posting.