The Spanish-American War, Camp Bushnell and Bexley
April 1898 – May 1898
Camp Bushnell, in a country setting, covered approximately 500 acres of the Bullitt Park Addition – property of Logan M. Bullitt of Philadelphia, PA. At the request of Ohio governor Asa Bushnell, Mr. Bullitt agreed to the mobilization camp on his property. Infrastructure improvements were brought east from Columbus in order for the camp to function. The camp, resembling a tent city, stretched in all four directions from its center location of what is now known as Drexel Circle, East Broad Street at Drexel Avenue. In about a month's time, more than 15,000 men were mustered into service and moved to training camps.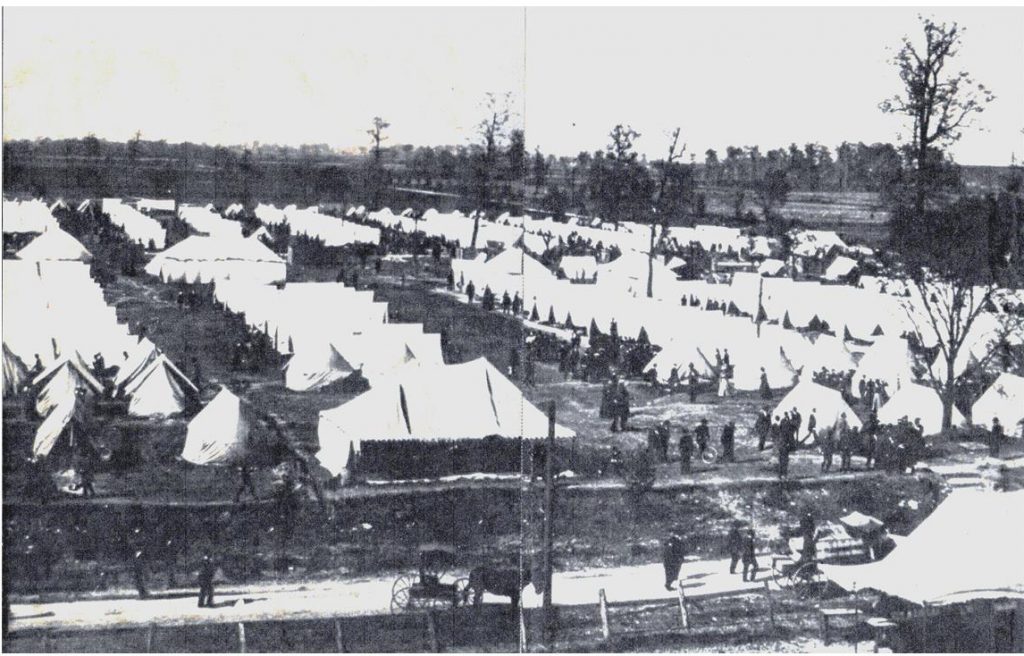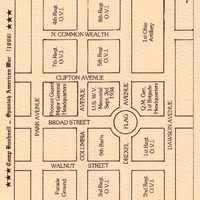 By the end of May 1898, only the 10th OH Volunteer Infantry remained at the camp along with officer personnel. Once the 10th OH left, the process began to totally shut down the camp.
The Bexley Historical Society Board, and specifically Dr. Walter Buchsieb, has been in discussions with the City as to the placement of a graphic 18″ x 24″ panel with photos and text about Camp Bushnell and its impact on the area.
Approval for the panel has been granted and on a yet to be determine date, will be installed on the southwest quadrant of Drexel Circle.
At the time of the Spanish-American War (1898) and Camp Bushnell's establishment, the American Flag consisted of 45 stars.
Written by Nancy Beck
Originally published in Historical Herald, Fall 2018
November 11, 2020: We are please to update this article to announce that the official unveiling of the Camp Bushnell plaque at Drexel Circle was unveiled November 11, 2020.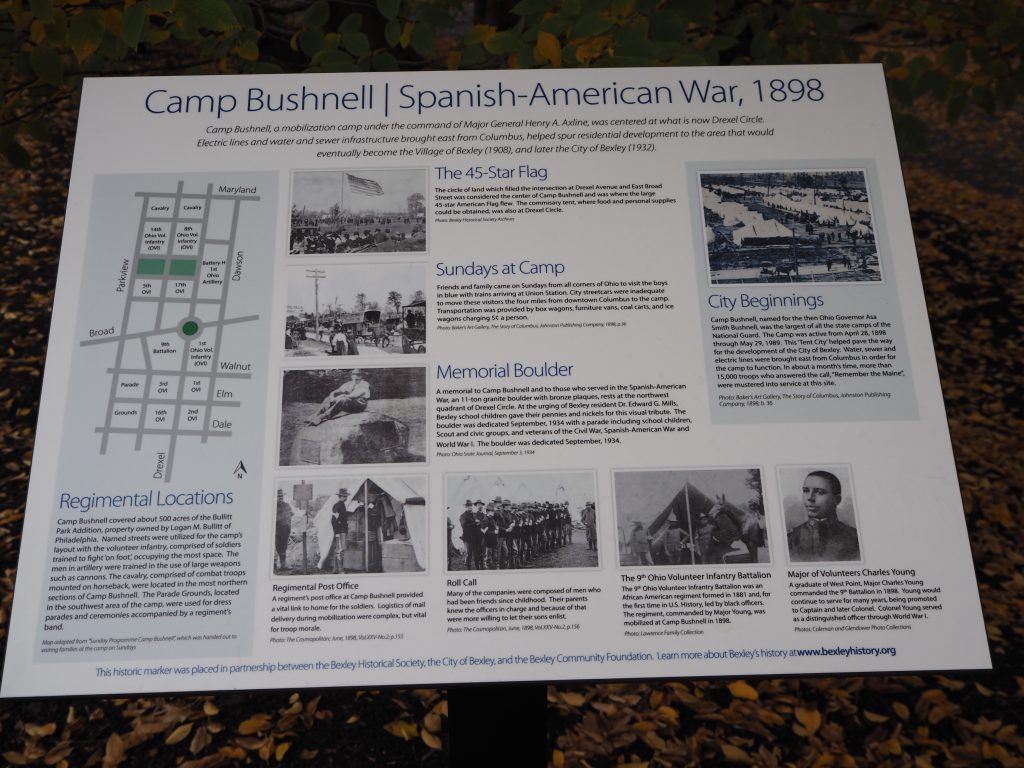 Present were members of the Board of Directors of the Bexley Historical Society, Mayor Ben Kessler and City Council Member Lori Ann Feibel.
The plaque is located on Drexel Avenue, in the northwest quadrant of Drexel Circle. Be sure to stop by and enjoy a bit of Bexley history.
If you have information to add to this topic, please let us know.
All comments are reviewed before posting.